FanDuel Daily Fantasy Baseball Helper: Monday 4/12/21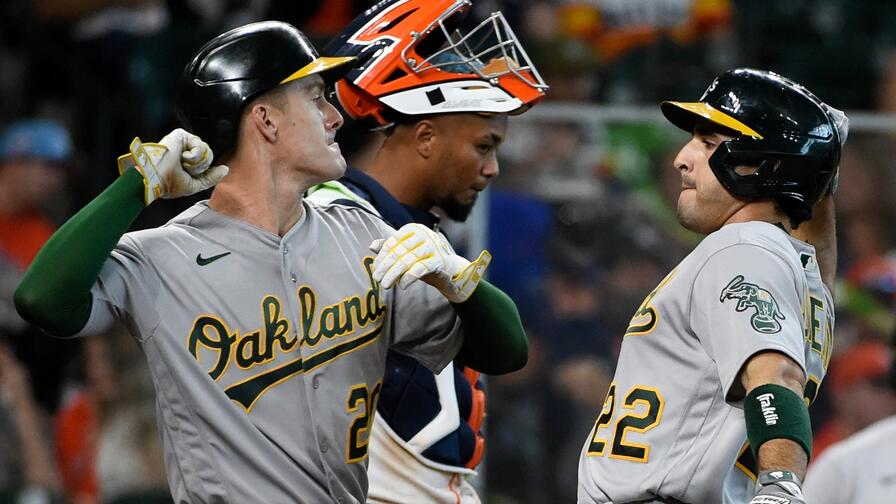 A dozen games grace Monday's main slate, but we arguably have a two-horse race for top pitching honors. The plethora of matchups gives us plenty of directions to go for our bats, though, with the New York Yankees entering the day with the highest implied total. Note that tonight's matchup between the Philadelphia Phillies and New York Mets could have weather issues.
Our daily helper is available every day to analyze FanDuel's main slate and help give you a starting point when you're building lineups. Be sure to also incorporate our great tools into your research process. Whether you're looking for daily projections, the latest starting lineups and weather, or batting and pitching heat maps to find the best matchups -- we've got you covered!
Let's check out the top options on Monday's main slate.

Pitchers
Tyler Glasnow ($10,700): Tyler Glasnow hasn't missed a beat in the early going, allowing just one earned run in his first 12 innings with a 34.9% strikeout rate and 4.7% walk rate. Just as importantly, we saw his pitch count jump from 77 to 97 in his last start, so we can feel more comfortable in his workload moving forward. The matchup also checks out, as Glasnow is facing the Texas Rangers, whose active roster owns an 84 wRC+ and 26.1% strikeout rate versus righties dating back to 2019. It's no surprise to Texas looking at a slate-low 3.15 implied total.
Gerrit Cole ($11,000): Gerrit Cole would take the top spot under most circumstances, but he draws a tougher matchup than Glasnow against the Toronto Blue Jays, and that's demonstrated by the higher implied total they're getting (3.85). But this is also Gerrit Cole we're talking about, a guy who has mowed down the competition with a 43.8% strikeout rate and 18.6% swinging-strike rate through two starts. Cole's track record speaks for itself, and he's hit exactly 97 pitches in both outings, so there's no question that he could emerge with the night's top score. Splitting your lineups between just Glasnow and Cole in tournaments really isn't an outlandish move despite the size of the slate.
Freddy Peralta ($7,600): Of course, funny things happen in baseball on a regular basis, so you may want to cast a wider net if multi-entering tournaments. In two appearances, Freddy Peralta has tallied a fantastic 14 strikeouts over 7.0 innings (48.3% strikeout rate), but in typical Freddy Peralta fashion, it's come at the price of 7 walks (24.1% walk rate). He posted 45 FanDuel points in his first 2021 start against this same Chicago Cubs team, though, showing the path to a solid score if he can evade trouble in spite of those walks. Peralta went 91 pitches in that outing, so the pitch count ought to be there, too.

Others to Consider: Sandy Alcantara ($9,500), Carlos Rodon ($8,300)
Hitters
New York Yankees: As of this writing, the Bronx Bombers are one of just two teams exceeding a five-run implied total (5.15), which should push up their popularity tonight. Left-hander Robbie Ray is making his 2021 debut against them, and both walks and home runs have been a longtime issue for him.
Ray's coming off a brutal 2020 campaign in which he posted a 5.49 SIERA and 17.9% walk rate while giving up 13 dingers in just 51.2 innings. That said, he still managed a 27.1% strikeout rate and put up solid numbers the year prior (4.02 SIERA), so we shouldn't completely write him off. Ray was also performing well in Spring Training before hitting the injured list on a flukey injury (falling down stairs).
All that being said, a Yankees lineup loaded with right-handed bats could wreak havoc on the southpaw. Aaron Judge ($4,100) and Giancarlo Stanton ($3,600) are the obvious power threats, and there's also value to be found from guys like Aaron Hicks ($3,000) and Gleyber Torres ($2,700).
Oakland Athletics: Madison Bumgarner is throwing harder than he did last year, but the end results haven't been any better thus far, with a 4.83 SIERA, 20.4% strikeout rate, and 10.2% walk rate through two starts. Bumgarner does have a 13.2% swinging-strike rate, so maybe the punchouts creep back up, but I'm not expecting any miracles at this stage in his career.

Similar to the Yankees, the Athletics have plenty of righty sticks to throw at Bumgarner (6.74 xFIP in the split last year), and best of all, their salaries are low across the board, adding to their appeal as a stack.
Ramon Laureano ($3,400) has the highest salary of the bunch, and then things drop off nicely from there, with Matt Chapman ($3,100) and Mark Canha ($2,900) coming in at lower marks. Sean Murphy ($2,200) stands out as a punt, as he produced a 12.7% barrel rate in 2020.
Houston Astros: The Houston Astros are the other team showing an implied total above five runs (5.03). They take on Casey Mize, who hasn't found much success through eight career big league starts, owning a 4.99 SIERA, 19.7% strikeout rate, and 9.9% walk rate.
While Mize hasn't been super effective against either side of the plate, the lefty sticks have really had his number, as he's mustered a mere 6.20 xFIP, 18.5% strikeout rate, and 12.3% walk rate in the split. The bumps up Yordan Alvarez ($4,000), Kyle Tucker ($3,400), and Michael Brantley ($3,700) tonight, with Alvarez in particular standing out if you can fit him in. He's put up a tantalizing 16.1% barrel rate and .334 ISO so far in his career.

We don't get as many value plays out of Houston, but Carlos Correa ($3,200) checks in at a reasonable salary tonight.
Others to Consider: New York Mets, St. Louis Cardinals