5 Daily Fantasy Baseball Value Plays for 4/12/21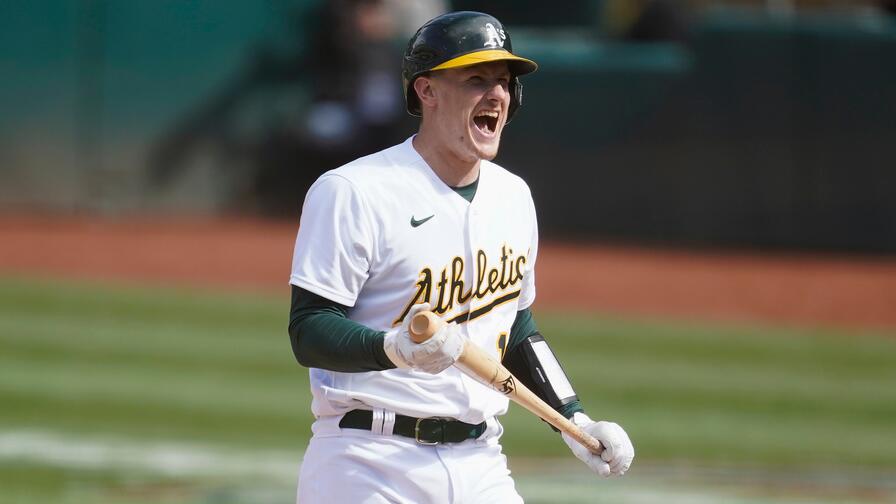 With production being highly variable on a night-to-night basis, daily fantasy baseball plays a bit differently than other sports.
An 0-for-4 dud from a chalky high-salaried slugger is a lot more common than a total dud from a top-salaried NBA player or even than a stinker from a top quarterback or running back.
That means that it's not uncommon for value plays to end up doing the heavy lifting in carrying your lineup. The fact that they can be the difference between a good and a great lineup isn't much different than other sports, but value plays being able to make up for a whiff on a high-salaried play completely is somewhat unique.
Let's get right into it and take a look at the top value options on today's slate.
Freddy Peralta, SP, Milwaukee Brewers ($7,600)
On paper, it will be difficult for anyone to keep up with Tyler Glasnow ($10,700) and Gerrit Cole ($10,700) tonight, and as I noted in today's daily fantasy helper, focusing on just those two guys in tournaments really isn't a bad way to go.
But if you're willing to roll the dice, Freddy Peralta has the punchout upside to potentially keep up, and he comes at a sub-$8,000 salary. Peralta owns a career 31.7% strikeout rate, and he's off to a fast start in that department, racking up 14 strikeouts in just 7.0 innings so far.
The problem? Walks, walks, and more walks. He's already issued seven free passes and has an 11.2% career walk rate.
Still, the upside is clear, so we shouldn't rule out a potential big score against the Chicago Cubs tonight. In Peralta's first 2021 start, he struck out eight Cubbies over five scoreless innings.
Gleyber Torres, SS/2B, New York Yankees ($2,700)
The New York Yankees figure to be the slate's most popular stack, as they carry the highest implied total on the board at 5.15 runs. Left-hander Robbie Ray is making his 2021 debut, and while he gets a lot of strikeouts, he's coming off a rough 2020 campaign and often struggles to keep the ball in the park. Right-handed batters rocked him last season, resulting in a 6.61 xFIP in the split.
However, rostering Glasnow or Cole doesn't leave you much wiggle room for bats like Aaron Judge ($4,100), DJ LeMahieu ($3,600), and Giancarlo Stanton ($3,600).
Gleyber Torres will be an easy guy to plug in, though, and he's projected to bat fifth. The 24-year-old is off to a slow start, but he owns a career .216 ISO, and this is a golden opportunity to get things going.
Sean Murphy, C, Oakland Athletics ($2,200)
Due to a sluggish start to the season, this Oakland Athletics lineup is littered with lower salaries, but Sean Murphy is barely above the minimum, making him a perfect addition to your stacks.
Oakland is up against a declining Madison Bumgarner, who's struggled in both his starts this season, coughing up 11 earned runs over nine innings. Sure, one game came at Coors Field and the other was against the Padres -- not exactly the easiest matchups -- but considering how poorly the left-hander performed in 2020, it's hard to give him the benefit of the doubt.
The Athletics should be able to load their lineup with right-handed bats, making them an ideal team to punish Bumgarner. Murphy strikes outs out a fair bit, but he packs plenty of punch, with a .230 ISO and 11.3% barrel rate over 222 career plate appearances.
Mark Canha, OF, Oakland Athletics ($2,900)
I often try to stick with just one guy per team, but Mark Canha deserves his own shout-out on the Athletics.
After all, Bumgarner was truly dreadful versus right-handed hitters in 2020, with a 6.74 xFIP and 12.1% strikeout rate. Ouch.
Canha has been batting leadoff this season, and it's hard to argue with the early returns, as he boasts a .436 xwOBA. Dating back to 2019, Canha owns a .375 wOBA and .219 ISO, so he should continue to be a solid contributor for Oakland.
Carlos Correa, SS, Houston Astros ($3,200)
The Houston Astros are one of the better stacks on the board, but many of their top bats are getting up there in salary.
Carlos Correa is a solid value in the mid-range, though, and it's not like he's off to a bad start, with two dingers on the ledger thus far. Like some of his teammates, Correa had a modest 2020 campaign, but he produced a .380 wOBA and .289 ISO over 321 plate appearances the year before that.
Houston draws a plus matchup versus Casey Mize, who posted a poor 5.06 SIERA and 19.5% strikeout rate over seven starts last season.