MLB Betting Guide: Monday 9/12/22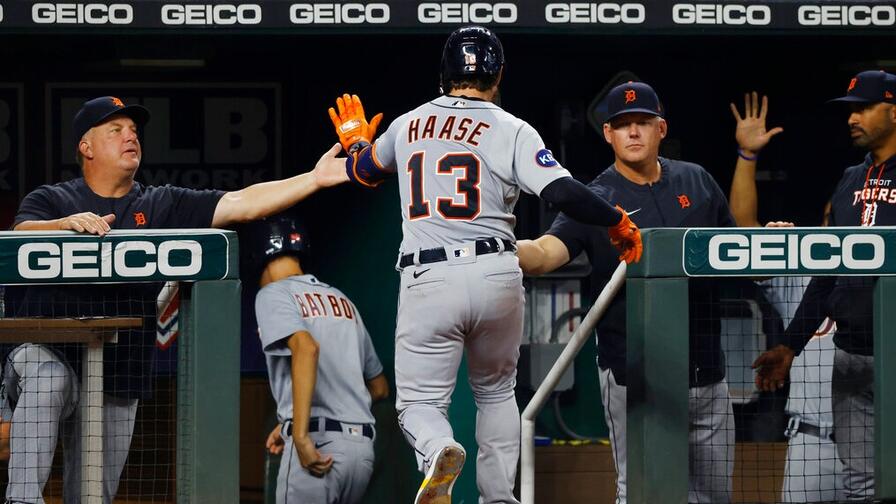 numberFire has built comprehensive algorithms to pinpoint the bets with the highest probability of returning money – whether you are betting on the total, a runline, or moneyline.
For those new to numberFire, we use a five-star system to show which bets you should be targeting on any given night. Stars represent how much you should risk on a wager relative to what you would normally bet. For example, if you would normally bet $110 to win $100 on a -110 spread wager, if we give a three-star ranking, we suggest risking three times that amount: $330 to win $300.
Using our model as a guide, let's take a look at today's most appealing MLB lines from FanDuel Sportsbook.
Please note that lines are subject to change throughout the day after this article is published. Please check here to make sure you're seeing the most updated information.
Over 7.0 (-120): 3-Star Rating Out of 5

It's scary to bet the over on any Detroit Tigers game, especially when they're facing a good pitcher, which is the case today. But there are reasons to back the over in this one.
Detroit is taking on Houston Astros southpaw Framber Valdez. While Valdez is good (3.26 SIERA), he doesn't strike out a ton of guys (23.1% rate), and Detroit's offense has a pulse versus lefties. In the split this season, the Tigers' active roster has a .300 wOBA (25th), and righties like Eric Haase, Jonathan Schoop and Javier Baez pack some pop. A .300 wOBA isn't all that great, but Detroit isn't the total pushover against lefties that they are against righties.
Eduardo Rodriguez is getting the ball for the Tigers, and this is a really rough matchup for him. E-Rod has missed a big chunk of 2022, and he's been bad since he's come back, registering a lowly 6.0% swinging-strike rate with a 4.70 SIERA for the year. There aren't many holes in Houston's lineup, particularly versus southpaws.
We project Houston to win this game 5.07-3.61. That's a total of 8.68 runs, and we give the over a 59.5% chance to hit. It's a three-star bet (three-unit recommendation), according to our numbers.
Rays Moneyline (+128): 1-Star Rating Out of 5

Two AL East foes will battle it out tonight north of the border, and we see this game as close to a coin-flip, which creates some value on the Tampa Bay Rays.
The Toronto Blue Jays are sending Jose Berrios to the mound. It's been a weird season for Berrios. After pitching to a career-best 3.65 SIERA last year, Berrios has mostly struggled in 2022, and he's got a 4.04 SIERA and 20.3% strikeout rate, with the strikeout rate being his lowest since his 2016 rookie campaign.
Cooper Criswell is getting called up to start for the Rays, and he doesn't figure to be out there long as he's thrown between three and four innings in each of his past eight minor-league appearances. That means we'll see plenty of Tampa Bay's bullpen, and that's not a bad thing for the Rays. Over the last 30 days, Tampa ranks second-best in reliever xFIP (3.30).
Going by recent numbers, Tampa Bay also has a slight edge offensively, ranking eighth in wOBA (.326) across the last 30 days.
Our model gives the Rays a 45.2% chance to win. Their implied win odds at a +128 moneyline price are 43.9%. There's a smidge of value in taking Tampa Bay to win, and we rate it as a one-star bet.