Daily Fantasy Basketball Injury Report: Monday 2/6/17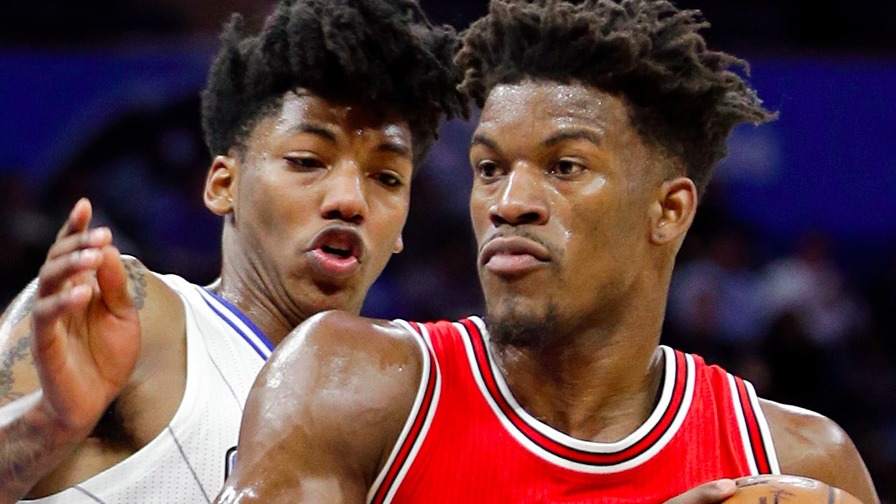 Nights like Monday make NBA DFS so much fun. They can obviously be intimidating, but having a good handle on the injuries can help propel you far ahead in your quest to cash in contests.
These are the situations to monitor as we approach tip-off.
Indiana Pacers

The Indiana Pacers have the potential to be without both members of their starting frontcourt tonight. Thaddeus Young has already been ruled out and Myles Turner is questionable after missing shootaround with an illness. Lavoy Allen started for Young on Saturday and dropped 18 points and 11 rebounds in 32 minutes, so if Turner is out, he could be asked to play even more on Monday.
Denver Nuggets
The Denver Nuggets are dealing with an assortment of question marks tonight. Kenneth Faried is questionable with a personal matter, while Emmanuel Mudiay has been ruled out with a lower back soreness. With Danilo Gallinari still out, some nice room for value opens up against the Dallas Mavericks.
Jameer Nelson and Jamal Murray gain the most value with Mudiay looking like he'll be out. If Faried can't play, Wilson Chandler and Darrell Arthur could get big bumps, so stay tuned for another update closer to roster lock.
Dallas Mavericks
The Mavs are also dealing with some injury issues, but these seem to be good for DFS.
Deron Williams is doubtful, which means the Yogi Ferrell express is still accepting passengers. However, Devin Harris is expected to be back tonight, so don't expect another nine three-pointers from Ferrell. That being said, our DvP matchup chart has Ferrell as the top point guard against the 30th-ranked Nuggets on Monday.
New York Knicks
Derrick Rose looks like he is good to go tonight after missing four games, but Joakim Noah has been ruled out. That should send Brandon Jennings to the bench and bring Kyle O'Quinn into the starting lineup at center. O'Quinn is a nice play, but the better one is Guillermo Hernangomez, who is averaging 37.2 FanDuel points in his last three games.
Philadelphia 76ers
The Philadelphia 76ers injury report gets a little lighter tonight. Joel Embiid will still be out, but the Sixers are getting Robert Covington back. Jahlil Okafor will also slide into the starting lineup.
Toronto Raptors
DeMar DeRozan and Patrick Patterson are both questionable against the Los Angeles Clippers. Norman Powell and Kyle Lowry both get nice bumps if DeRozan sits out again, while Pascal Siakam, Lucas Nogueira and DeMarre Carroll seem to benefit the most if Patterson sits.
Chicago Bulls
Jimmy Butler made it through parts of shootaround this morning, but that's not a great sign for him being able to play tonight. The Chicago Bulls are playing the late game against the Sacramento Kings, so we likely won't know more until after rosters lock.
Michael Carter-Williams started and played well when Butler was out over the weekend, but he is also a little banged up.
Minnesota Timberwolves

Over the weekend, we got the sad news that Zach LaVine will miss the rest of the season with a torn ACL. Brandon Rush started for LaVine, while Shabazz Muhammad, Tyus Jones and Andrew Wiggins all saw boosts. However, Kris Dunn is questionable and if he comes back, he could take away minutes from Jones.
Julius Randle, Los Angeles Lakers
Julius Randle has been hampered with pneumonia, but is starting tonight.
Kyrie Irving, Cleveland Cavaliers
Kyrie Irving sat out over the weekend but he is good to go on Monday in what will be a pretty good game against the Washington Wizards.
Thabo Sefolosha, Atlanta Hawks
Thabo Sefolosha will miss his fifth straight game tonight. Tim Hardaway Jr. has received the biggest lift since Sefolosha went out, but DeAndre Bembry has been seeing 20-plus minutes recently, as has Mike Dunleavy and Malcolm Delaney. So, the Atlanta Hawks do a good job of spreading out Sefolosha's minutes.
Rodney McGruder, Miami Heat
Rodney McGruder traveled with the Miami Heat to Minnesota, but it's still unclear if he will play. If he sits out, Tyler Johnson, Dion Waiters and Wayne Ellington would split up his minutes.