NHL Betting Guide: Wednesday 5/25/21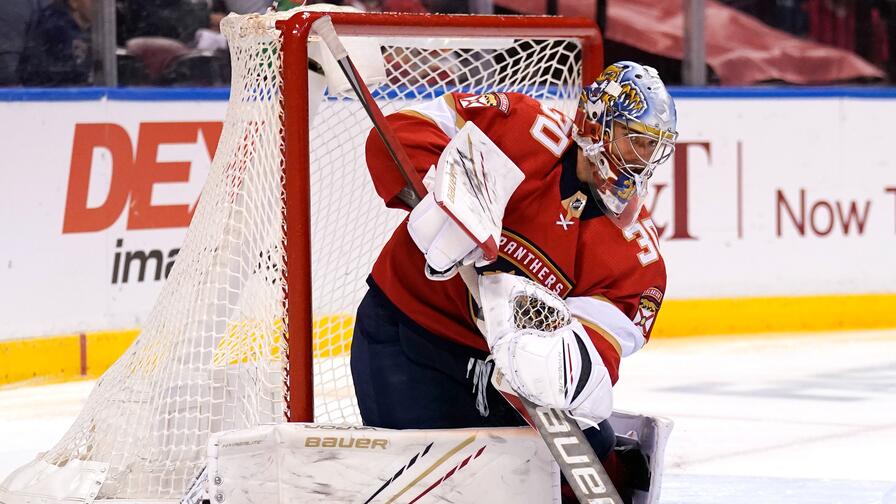 All three games scheduled for tonight are elimination games which should make for an entertaining night of hockey. The Pittsburgh Penguins and Florida Panthers have the disadvantage of being higher seeds who need to win Game 6 on the road to continue, whereas the Minnesota Wild have a slightly less daunting task of knocking off the Vegas Golden Knights at home, to force a Game 7.
We're outlining a play on a total from our daily projections in today's betting guide!
Please note that lines are subject to change throughout the day after this article is published. Please check here to make sure you're seeing the most updated information.

Under 6.5 (-130): 2-Star Rating Out of 5
Spencer Knight may have saved the Panthers' season, although his tenure in the blue paint didn't get off to a promising start. Knight allowed a goal on the first shot he faced, putting the Panthers in a 1-0 deficit to start Game 5. However, the 19-year-old responded by stopping the next 36 shots he faced, guiding the Panthers to a 4-1 victory.
Game 5 was the first time this series that the Panthers allowed more than seven high-danger chances and 19 scoring chances at five-on-five. The Tampa Bay Lightning attempted 12 and 25, respectively, with high-danger chances increasing to 13 and scoring chances bumping to 31 across all strengths, both of which are the high-marks for this series.
Florida's success was predicated on strong defensive efforts all season. The Panthers allowed the third-fewest scoring chances and sixth-fewest high-danger chances across all strengths, resulting in the ninth fewest goals against this season. Defense will be more of an emphasis again tonight for the Panthers.
We also need to consider that the Bolts are regression candidates. Tampa has posted a 1.037 PDO through five playoff games, which is being inflated thanks in part to the second-ranked shooting percentage of 12.3%. Tampa has been outplayed in four of the five games while putting up diminished production metrics. The Bolts may have a hard time scoring over their coming games as production balances out with output.
Goal-scoring isn't going to be as easy to come by for the Panthers in Tampa. Andrei Vasilevskiy put up a 93.6% at home this season, which has fallen to 90.9% through the first two home games this postseason. Vasilevskiy is better than he's shown and we should expect progression from him as he moves up towards average.
The Panthers have their backs against the wall and should revert to their defensive shell as they try and fend off elimination in Game 6. Considering the progression of the defensive metrics and regression of offensive metrics, that should result in a low-scoring game tonight. That aligns with our projections which rate the under 6.5 as a two-star play.